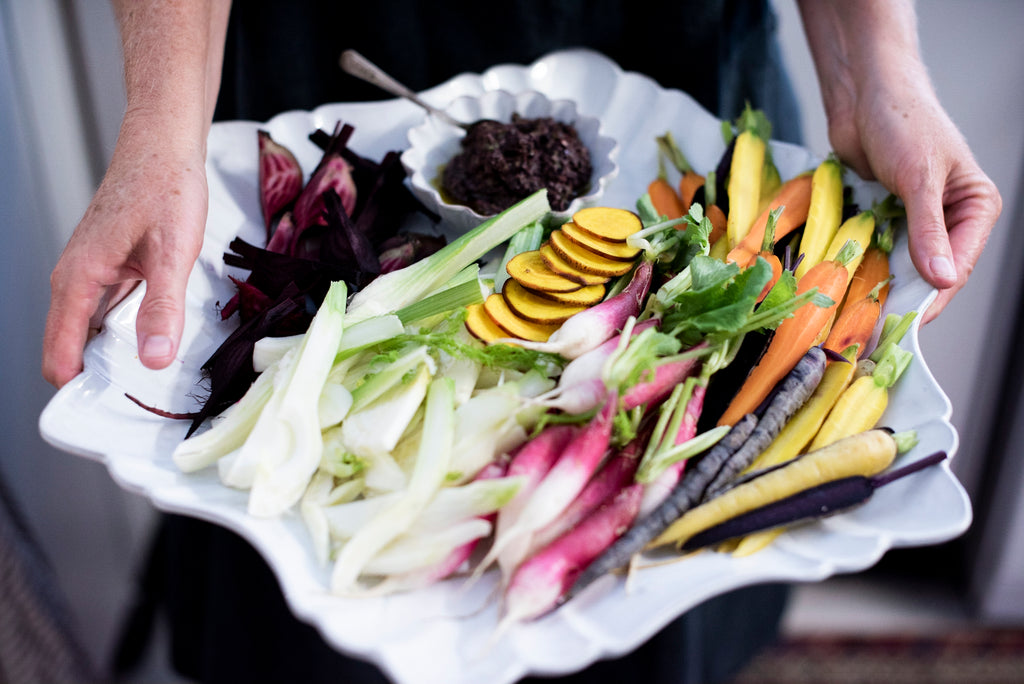 A few weeks back now we had our first little event instigated by the fabulous Barbara from Food & Words.
It was so lovely to invite a small number of guests into the store  after hours and upstairs too for conversation and food. Thank you to all who came and revelled over new and old books from two creative women who currently call Italy home. Their stories made for a beautiful evening.
Thank you to Jane Grover for transforming recipes from page to plate, Samantha Mackie for capturing the night and Marco for stylishly quenching the thirst of our guests with your beautiful wine and cocktails.